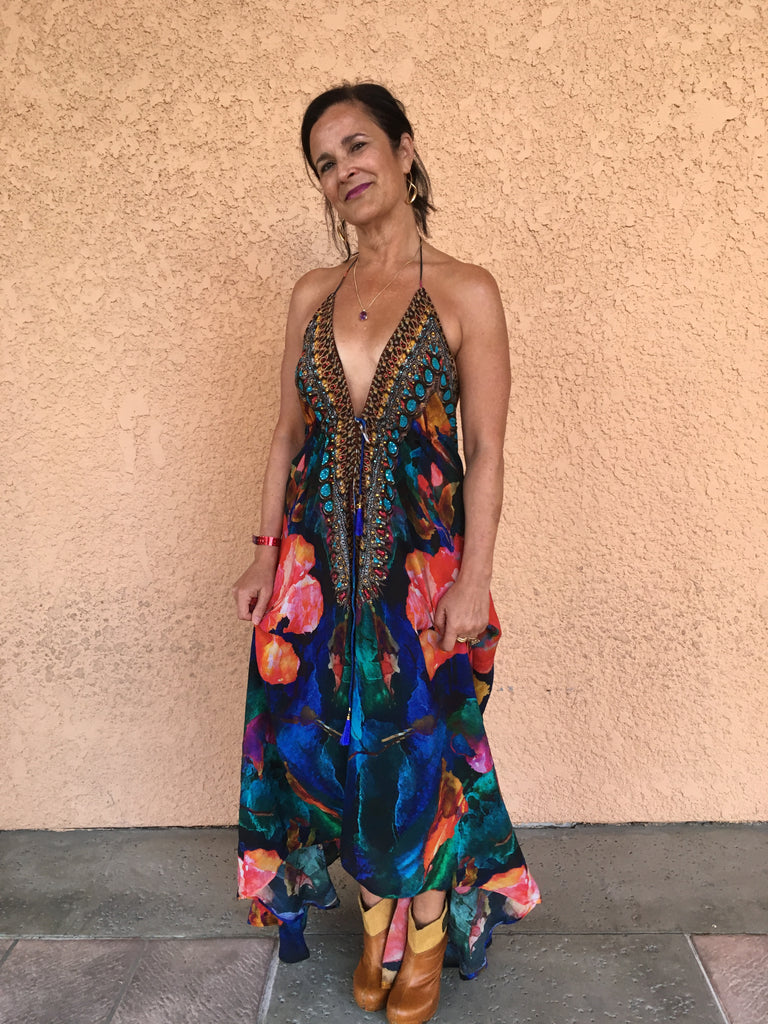 Details
Large luscious flowers grace this elegant palette!
Dressing in a sumptuous gown imbued with delicate sparkling crystals that glint & glimmer in the light reminds you of your divinity!
We begin with luscious fabrics to caress & sway on your feminine body. 
Then we add shimmering crystals scattered like stars all across the neckline & bodice to send out little sparkles of light to the world around you &  a hi lo hem for a floating effect as you move.
Next we choose visually compelling digital prints, add multiple hook & eye closures for you to be as sexy or demure as you feel & finish with drawstring closures at the neck & back for a wide range of adjustability.
ONE SIZE FITS MOST (small to extra-large)
Every product in our collection is aligned with the energy of the sacred.  We offer a blessing on every dress to call forth the divine within, you will feel it when you wear it!